ભૈરવી રાગમાં ગવાએલ કેટલાક સુંદર ભજનો ..
A devotional bhajan in Raga Bhairavi by Kaushiki Chakrabarty - with Soumik Datta and Vijay Ghate in concert on 21 July 2013 at Oranjerie Theater in Roermond, The Netherlands.
Tum AA Jana Bhagwan ...

"Raga Bhairavi - Dayani Bhavani" by Begum Parveen Sultana

Madhukar Shyam Hamare Chor – Saigal – Gyan Dutt – Bhagat Surdas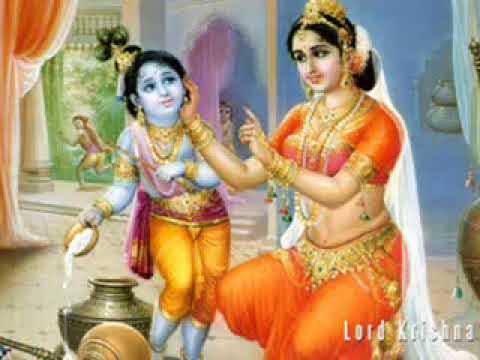 Jo Bhaje Hari Ko sada: Bhajan in Raga Bhairavi by Pt Bhimsen Joshi

Ustad Rashid Khan
Albela Sajan Aayo By Ustad Rashid Khan Raag Ahir Bhairav
દીલ દે ચૂકે સનમ ફિલ્મમાં આ જ 'અલબેલા સજન આયો રે' ગીતને કુમાર શાનું, સુલતાન ખાન અને કવિતા કૃષ્ણમૂર્તિને રાગ આહિર ભૈરવમાં ગાતાં સાંભળો .આ ફિલ્મમાં સલમાન ખાન અને ઐશ્વર્યા ઉપર આ ગીત ફિલ્માયું છે.
Mile sur mera tumhara, to sur bane hamara – Bhimsen Joshi, etc
Saigal-बाबुल मोरा, नैहर छूटो ही जाए
This song was written by Nawab Wajid Ali Shah, the 19th-century Nawab of Awadh as a lament when he was exiled from his beloved Lucknow by the British Raj after the failed Rebellion of 1857, where he uses the metaphor of bidaai (bride's farewell) of a bride from her father's (babul) home, and his own banishment from his beloved Lucknow, to far away Calcutta, while he spent the rest of his years.
बाबुल मोरा, नैहर छूटो ही जाए
चार कहार मिल, मोरी डोलिया सजावें (उठायें)
मोरा अपना बेगाना छूटो जाए | बाबुल मोरा ...
आँगना तो पर्बत भयो और देहरी भयी बिदेश
जाए बाबुल घर आपनो मैं चली पीया के देश |बाबुल मोरा ....
Translation in English
O My father! I'm leaving home.
The four bearers lift my palanquin (here it can also mean the four coffin bearers).
I'm leaving those who were my own.
Your courtyard is now like a mountain, and the threshold, a foreign country.
I leave your house, father, I am going to my beloved's country…..!
Babul mora, naihar chhooto hi jaaye (taal Keherva) – Saigal – RCBoral – Street Singer

આ જ ગીત પંડિત ભીમસેન જોશીના સ્વરે ...
Babul Mora Naihar Chhooto Jaye - by Pt. Bhimsen Joshi

આ જ ગીત કિશોરી આમોનકરના સ્વરમાં ...
Kishori Amonkar - Raag Bhairavi Thumri - Babul Mora Naihar Chhuto

જૂની-નવી હિન્દી ફિલ્મોમાં ભૈરવી રાગમાં ગવાએલ ઘણાં ગીતો છે એમાંથી મારી પસંદગીનાં કેટલાંક ગીતો એની યુ-ટ્યુબની લીંક સાથે નીચે આપ્યાં છે એના પર ક્લિક કરીને એની મજા માણો.
Saigal
Jab dil hi tut gaya (taal Keherva) – Saigal – Naushad – Shahjehan
Kishore Kumar
Chingari koi bhadke, sawan use (taal Keherva) – Kishore – RDB – Amar prem (some classify this as Khamaj)
Samjhota gamon se karlo – Kishore – KA – Samjhota
Mohmad Rafi
Naache man mora..Rafi_S D Burman_Shailendra_Meri surat teri aankhen
Yeh zindagi ke mele – Rafi – MELA (1948)SHAKEEL –NAUSHAD
Ramaiya Vastavaiya (HD) - Rafi Lata Mukesh - Shree 420 (1955) - Shankar Jaikishan - Rafi Lata Hit
Talat Mohmad
Jaye to jaye kahan, samjhega kaun yahan – Talat – SDB – Taxi Driver
Mukesh-Lata
Aa Ja Re Ab Mera Dil Pukara - Raj Kapoor - Nargis - Aah - Lata - Mukesh - Evergreen Hindi song
Rafi & Lata
Kuhi Kuhu Bole Koyaliya Mohammad Rafi & Lata Mangeshkar Film Suvrana Sundari (1957)
Tu Ganga Ki Mouj Main Jamna Ka Dhara - Rafi & Lata G - Film Beiju Bawara
Mukesh
Jeena Yahan (HD) Mukesh - Mera Naam Joker 1970 - Music by Shankar Jaikishan - Mukesh Hit
Mera juta hai japani – Mukesh – SJ – Shri 420
Lata Mangeshkar
Mere Ae Dil Bata (Jhanak Jhanak Payal Baje)
Dil Ka Khilona (HD)-Lata Mangeshkar -Goonj Uthi Shehnai1959 - Vasant Desai
Suno Chhoti Si Gudiya Ki Lambi Kahani (II) | Lata Mangeshkar @ Seema | Balraj Sahni, Nutan
Dil apna aur preet parai – Lata – SJ – Dil apna aur preet parai
Do hanson ka joda bichhad gayo re – Lata – Naushad – Ganga Jamuna
Man dole mera, tan dole mera – Lata – HemantKumar – Nagin
Hasta Hua Noorani Chehra, Lata Mangeshkar Kamal Barot - Parasmani
Kaise aaun Jamuna ke teer..Devta1956- Lata- Rajindra Krishan
છેલ્લે હાસ્ય અદાકાર મહેમુદ ની મસ્ત અદામાં ગવાએલું એક મસ્તી ભર્યું ગીત.
Hato Kahe Ko Jhuthi Banao Batiyan - Mehmood, Manna Dey, Manzil Song

રાગ ભૈરવી પર વધુ માહિતી ...
મારા સંગીત પ્રેમી મિત્ર શ્રી પ્રવીણ શાસ્ત્રીના બ્લોગમાં એમણે ભૈરવી રાગની માહિતી આપી છે એની સાથે બીજાં કેટલાંક ફિલ્મી ગીતોનું લીસ્ટ પણ આપ્યું છે એને
Hindustani Classical Music Lessons - Raga Bhairavi (and film songs
Raga Bhairav - Part 3 - Hindustani Classical Music Lessons (and film songs based on it)

COLOURS OF RAAG BHAIRAVI
ARTIST: JAGJIT SINGH; LIVE IN CONCERT; SINGING: COMPOSITIONS IN RAAG BHAIRAVI
યુ-ટ્યુબની આ લીંક ઘણા શાસ્ત્રીય સંગીત નિષ્ણાત ગાયકો સ્વરે પર ભૈરવી રાગ પર ઘણા ગીતો અને વાજિંત્રો પર શાસ્ત્રીય ધૂનો સાંભળી શકાશે.